To maximize your earnings everyday & quickly, follow this simple guide:
Please note all offers may not be available to all users, and most completions on these offers count toward the OfferWall contest, every month so you win! win!
---
Step 1 : Claim from the faucet hourly or as often as possible.
Step 2: Complete the sites PTC's daily.These are quick and easy to complete offers that really add up!
Step 3: Complete all the shortlinks everyday.These are easy and fast offers that add up to 200+ coins a day!
Step 4: BitsWall OfferWall PTCS & Videos.The BitsWall offerwall has daily high paying PTCs, shortlinks, & occassionally has quick and high paying videos, it's easy to use, quick to do, and can add hundreds of coins to your balance everyday!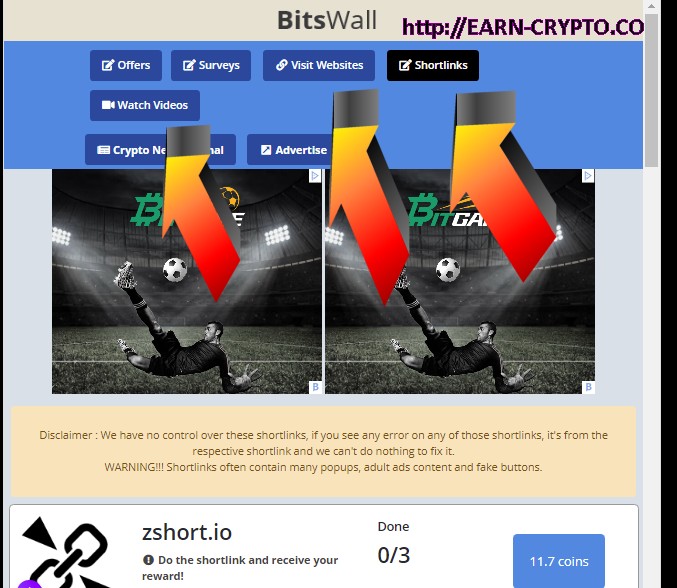 Step 5: Monlix OfferWall daily PTC's.Monlix OfferWall in addition to having surveys, app's, and other offers, also has daily high paying PTC's! These are high paying and fast 10 second PTC's that really add up when completed daily!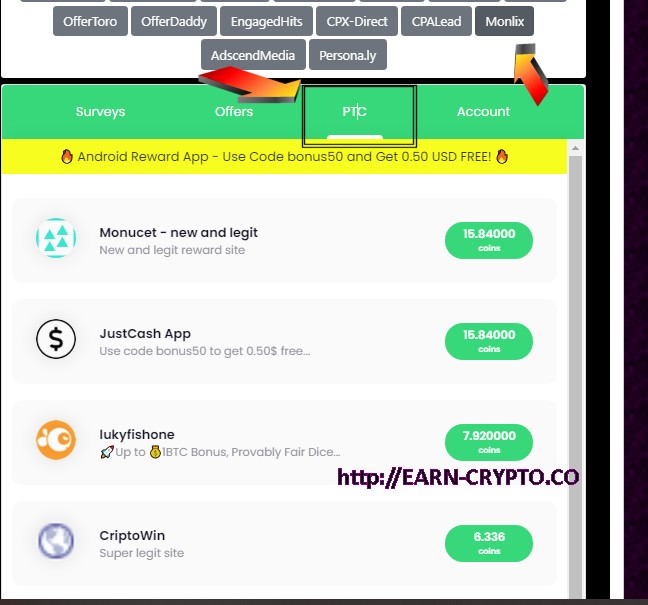 Step 6: Lootably OfferWall has a daily, repeatable offer called HyperMx, the payout varies but it can be anywhere from 30 coins to 150 for each completion and most completions take less than 3 mins. to do! The offer and number of them vary from day to day, sometimes its as simple as watch a short video, then click a "more information" etc. type link, sometimes they are simple click, allow a page to open and stay open for 30 seconds, click again, 3 or 4 times, sometimes its just clicking a few links, but they are very easy to do, high paying and it can be repeated multiple times per day everyday!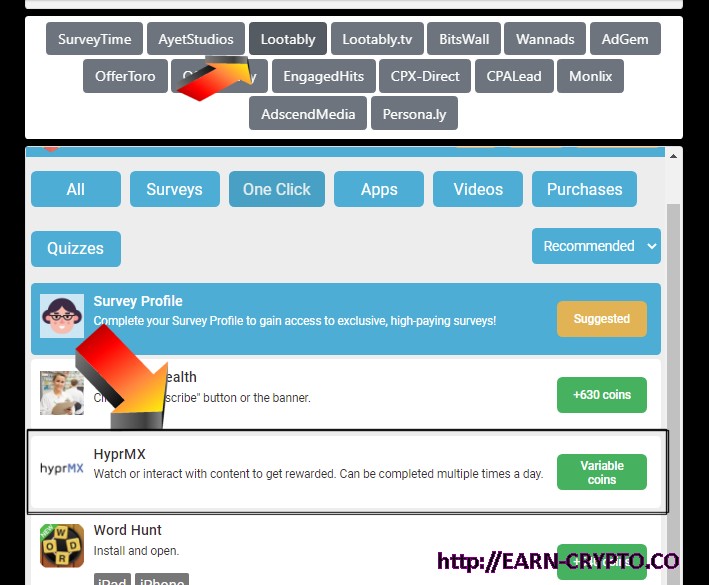 Step 7: LootablyTV offers free coins simply for watching videos, this is a great and very easy way to earn coins passivly, while you sleep, work, shop, while in school etc.You simply register for an account (use the same email you used here and it should auto link your accounts), then anytime you want, visit http://loot.tv , sign in, start watching a video, and let it roll! You can then withdraw your Loot.TV points directly to your http://earn-crypto.co account at anytime! Please note Loot.Tv points accumulate there, they DO NOT automatically get transfered to coins here, you have to do that manually when you have at least 10 points (usually about 15-20 mins of video).You are limited to how many times a day you can withdraw there, so we suggest you only do it once you have a decent amount of points accumulated!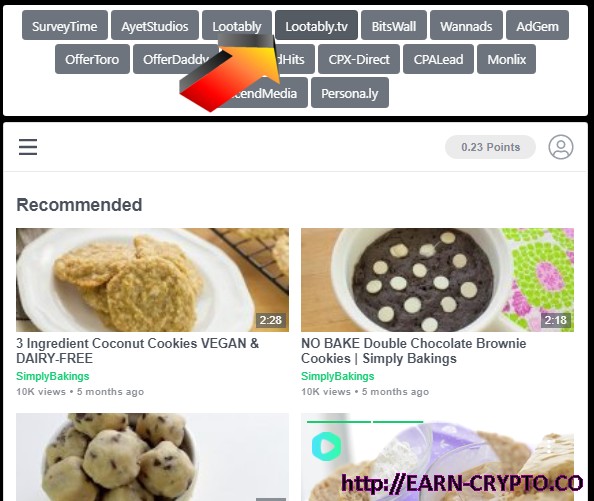 Hopeully that helps you minimize your time and maximize your earnings, if you have any questions or problems, as always feel free to contact supprt!